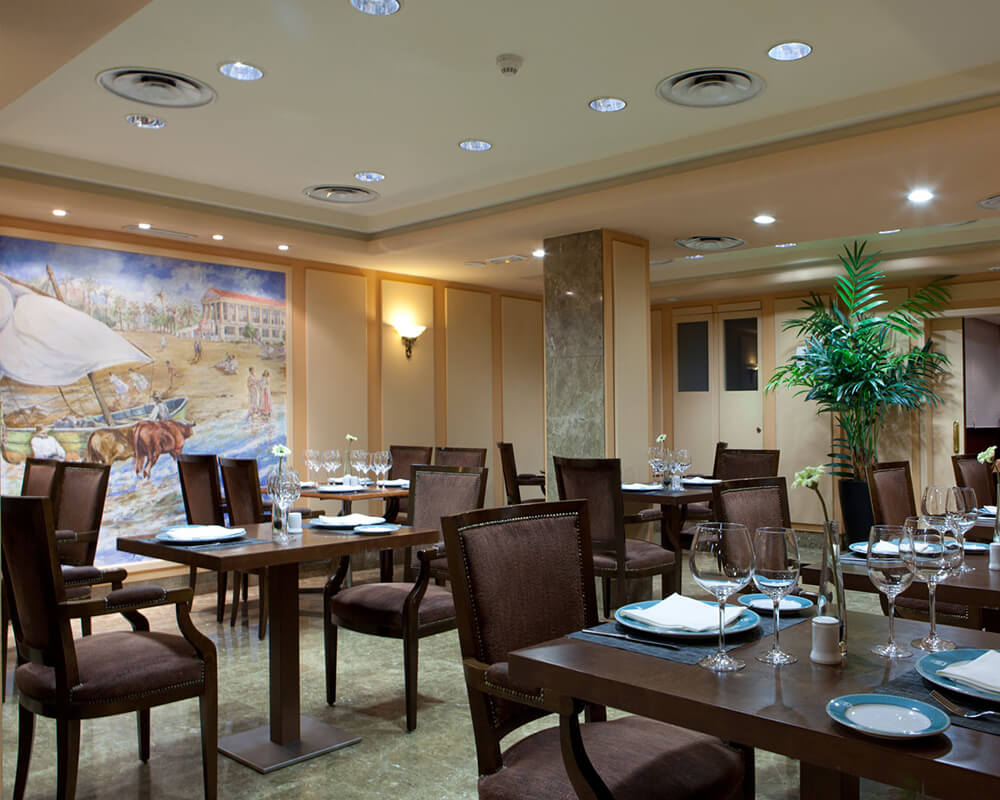 Las Arenas Restaurant
Mediterranean flavours, exquisitely elaborated dishes with the best fresh produce, a pleasant atmosphere and an excellent service. These are all the ingredients which come together at Las Arenas, a restaurant where, by reservation only, we can offer fantastic options to host your event.
We offer the best catering service for all occasions, with menus for first communions, business meals or any kind of event, all of which accompanied by a fine wine selection.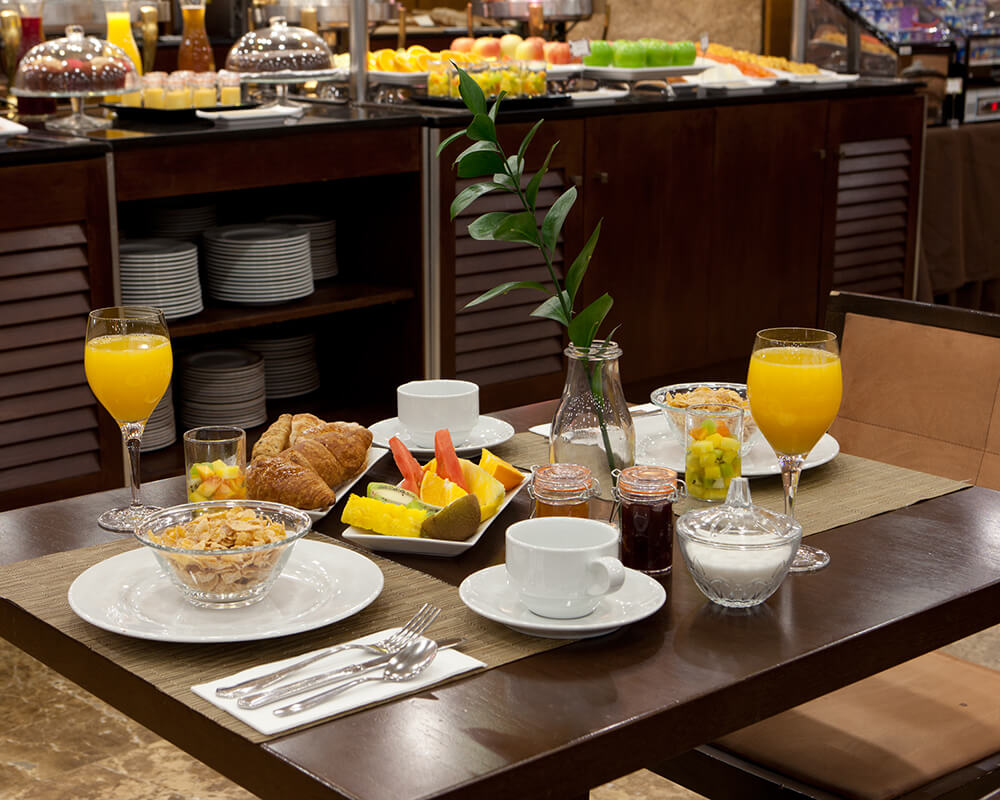 Buffet service
The breakfast buffet offered in our Piano Room will surprise you not just for its variety but also for its freshness, a magnificent way to start the day! We also have fantastic facilities where we can serve large buffet-style menus. We hope you can visit us soon and enjoy all of our preparations, which include salads, cheeses, fresh fish, rice dishes, pasta, drinks and desserts.
If you love sport, on days prior to a large running event, the sports buffet is the best option for you, offering different dishes that will allow you to be ready to face any challenge.
Breakfast opening hours: 7.00 a.m. to 10.30 a.m.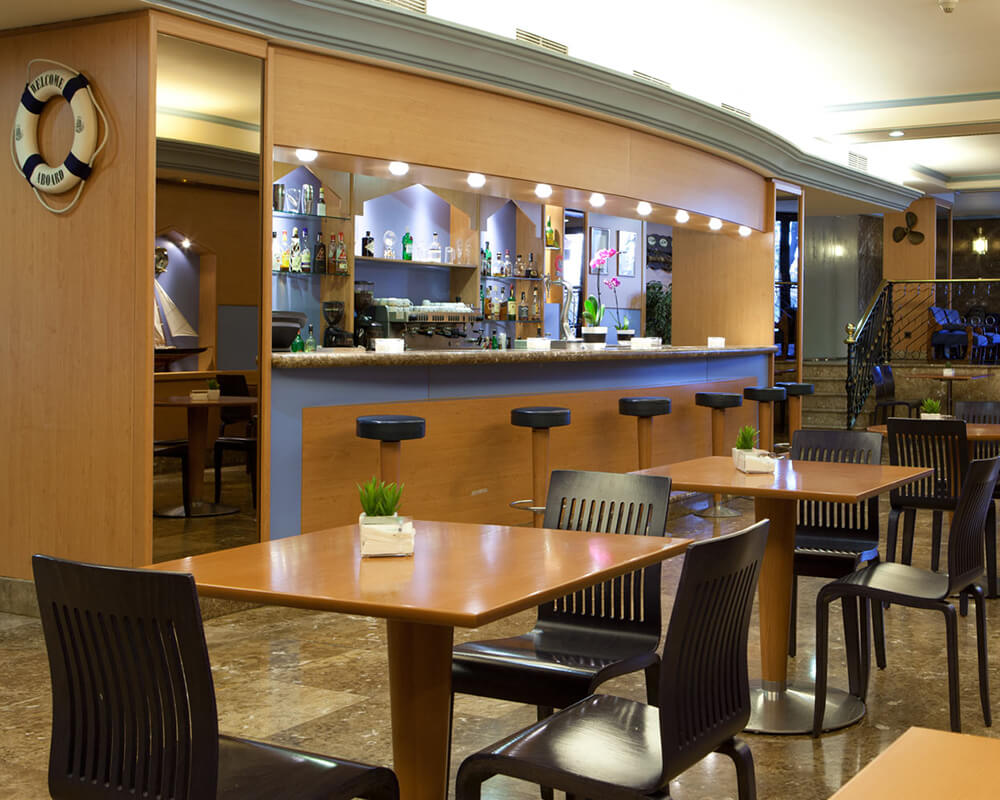 Pleamar Café
Delicious and varied Mediterranean menu with products of the finest quality. Daily lunchtime menu available.
Opening times: 10.30 a.m. to 11.30 p.m.
Menu and à la carte service: 1.00 p.m. to 4.00 p.m. and 8.00 p.m. to 10.30 p.m.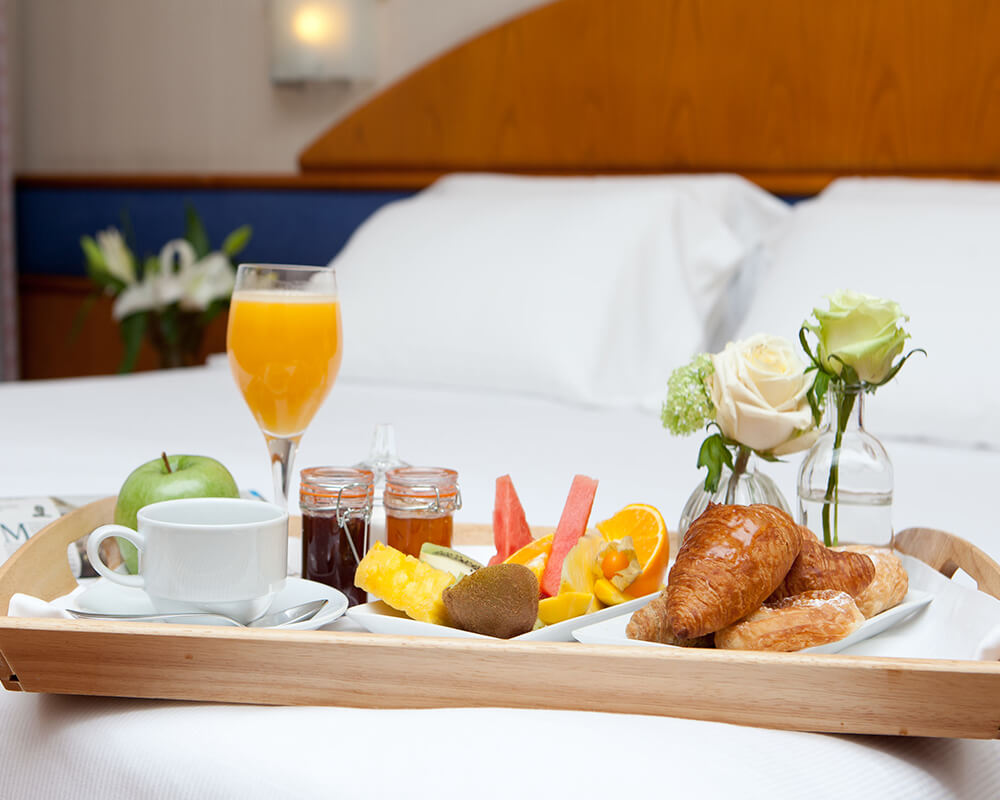 Room service
Try our best cuisine without leaving your room.
Room service is available from 7.30 a.m. to 10.30 p.m. We also have a room service menu available from 1.00 p.m. to 3.00 p.m. and from 8.00 p.m. to 10.30 p.m.